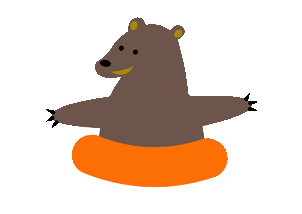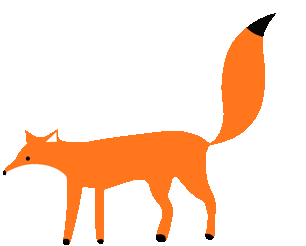 Call our office at 715-597-2102 to request a golf cart.
You will need to know your reservation number, how many days you would like to rent it for, and what type of golf cart you would prefer. A 50% deposit is required at time of booking. The cancellation policy is the same for golf carts as sites. Please read our full list of policies before renting a golf cart.
Please note that we have a limited number of golf carts available. It is highly suggested that you rent a golf cart before your arrival; most weekends we do not have any golf carts available by check-in time.
Types of Golf Cart Rentals
These new colorful golf carts are decked out in Morey the Moose decals! They have extra features like seat belts, blinkers, an extended roof, and longer battery life.
*There is no guarantee on which color golf cart you will receive at pick up.
We have one limo golf cart available for rent! With an extra row of seating, you'll have room for the whole family! Our Limo cart is a Morey Mobile with one extra row of seating.
*Friday & Saturday must be rented together. 3 night minimum on Holiday weekends- weekend rate applies to all 3 nights.
No discounts apply. 50% deposit is taken at the time of reservations and payment in full is due 14 days prior to arrival. Cancellation policy is same as sites- requires a 14 day notice or no refund. Golf cart pick-up time is 3pm on day of rental. Return time is 12pm. Golf carts cannot be picked up early or dropped off late without an extra fee. This window of time is needed between renting to ensure golf carts are in proper working order and charged.
Campers are permitted to bring in their own ELECTRIC golf cart. No gas golf carts are permitted.
You must register your golf cart in the office upon arrival.
​
To Register your electric golf cart:
Register and pay the $20 registration fee (covers the entire 2022 season)

Sign rules agreement and receive golf cart wristband and registration sticker
​

​
Once you register your golf cart for the 2022 season, you do not need to register it again during your next visit, but you do need to register your drivers every time. Every driver must bring their driver's license to the main office to be registered before they can drive on Stoney Creek property. We have the right to refuse/revoke golf cart privileges to all campers. You must follow all the rules listed below and on our golf cart contract.
Renter must be at least 21 years old with a valid driver's license to rent a golf cart; Renter is 100% responsible for all damages and liabilities.

Operator(s) of golf cart must be 18 years of age and have in their possession a valid driver's license. Each driver must register in the office before they can drive on Stoney Creek Property.

Golf carts must be operated properly & safely. CAMPGROUND SPEED LIMIT IS 5 MPH.

Golf carts must remain at Stoney Creek RV Resort at all times, and on the blacktop roads. No driving on the grass.

Golf carts carry a maximum of five people and all passengers must be in a seat when a cart is in motion.

Golf Carts operated after sunset must have the headlights turned on at all times. No golf carts can be operated after curfew.

Rental Golf carts are to be plugged in EACH NIGHT. Renter is responsible for charging golf cart, returning a golf cart with a dead battery will result in an extra fee.

No horseplay, racing, or any other misuse of the golf cart will be tolerated.

A lost Key replacement fee will be $25.00

Report any malfunctions to the office immediately. Stop golf cart and pull it off to the side of the roadway immediately, remove the key and notify the office.

Any violation of the following will be cause for immediate loss of rental privileges: Underage drivers, invalid or no driver's license, reckless driving, driving under the influence of alcohol.

Anyone abusing the rules and regulations will be subject to forfeit of all rental privileges and fees paid. There will be no refunds made if the cart has to be returned because of Renter misuse.

You may not take the golf cart out on Oak Grove Road or off property.
All rules, rates, and taxes are subject to change.
See a front desk associate at check in for an updated list of rules and regulations.