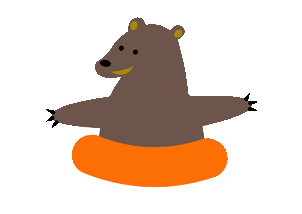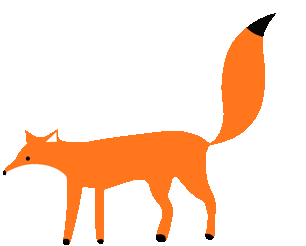 FAMILY FUN IS OUR BUSINESS!
Stoney Creek RV Resort has fun amenities and activities for everyone in the family!
When you book a site at Stoney Creek, you gain access to all of our included amenities listed below. Your rates are based on your site or cabin type and the number of adults and children at your site.
At check-in, you will receive resort bands for all of your registered guests. Simply wear your resort band during your stay to access all of these fantastic amenities.
Extra Services & Facilities
Horseshoe Pits & Bean Bags - Bring your own equipment or rent free equipment from the Main Office

Gem Mining- (price range from $7 to $15) - available at the main office.

Onsite Coin-Operated Laundry Facilities

Moose Lodge (building near pool) has sitting area, arcade, bathrooms/showers and TJ Grill.

TJ Grill (Short-order Kitchen)


-Homemade Saturday Morning Donuts (Memorial Day to Labor Day)
-Friday night Pizza Delivery & more

Super Clean Restrooms & Showers

ATM Services in our Main Office

Wi-Fi Hotspots located at our Moose Lodge & Office- Wi Fi Service is free and not guaranteed.

Golf Cart Rentals- more information here.

On-site Store with basic RV Supplies, Groceries, Candy, Ice cream, Clothing, Gift Items, Ice, Firewood & more
​
All persons on Stoney Creek property must have a registered Stoney Creek Resort Band on at all times. These resort bands will help with the safety and security of our park.
This band will grant you access to be on park property and use our included amenities: Swimming pond/beach and WIBIT inflatables (during season), regular & kiddie pool (during season), jumping pillow, gagaball, horseshoe, bean bag, playground, basketball court, volleyball court, skatepark, fishing pond. The resort band will also grant you access to attend and/or participate in our scheduled activities. For the safety of our guests and security of our park, guests without a resort band will be removed from the property.
FREQUENTLY ASKED QUESTIONS





How do I get a resort band?


At check-in, you will receive your Resort Bands. You will get one resort band for each adult and child that you registered at check-in. The base rate for each site includes up to 2 adults (18 years+) and up to 4 children (ages 4-17); any additional person(s) requires a per person fee.
Please see the rates/policies page for detailed information.



Do I have to wear my wristband or can I carry it with me?


All wristbands must be visibly worn on your wrist (preferred) or ankle. Resort bands will not be accepted if they are not worn.



What age needs to wear one?


Everyone on Stoney Creek property who is 4 years old or older needs to wear a Resort Band. Children 3 and under do not need to wear a Resort Band and should be under parent/guardian supervision at all times.



Can I buy a Resort Band for just the pool or beach?


Registered campers receive their resort band(s) with the rate they paid for their site. Visitors coming into the park to visit family/friends must also wear a Resort Band. If you have visitors coming in to see you during your stay with us, please notify them of the Resort Band and fees prior to their arrival. Visitors must register at the Main Office immediately upon arrival.
Read more about visitor fees, day passes, and other options here.



Is the Resort Band different from the VIC wristbands?


Yes, they are different wristbands. Resort bands are included in your reservation for registered campers and required to be on property. VIC wristbands are an optional wristband, sold separately, for unlimited mini golf and laser tag. These amenities can also be purchased separately by guests and visitors.
Read more about VIC Wristbands here.