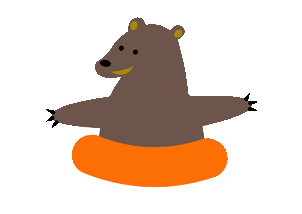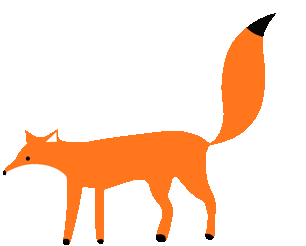 FREQUENTLY ASKED QUESTIONS
Frequently asked questions
How far in advance can I make a reservation?
---
We always open our camping reservation one full season in advance. For example, all 2022 reservation have been open since April 2021. On April 1st, we open group reservations (5+ sites) and extended reservations (7+ days). Then on April 20th, we open all reservations for the following season (2 night minimum, 3 night Holidays). We highly recommend making a reservation in advance. Generally, we are full on weekends for most of our season. We occassionally have last minute cancellations and may be able to get you in, however, this is unlikely on Friday & Saturdays. Please note we require Friday & Saturdays are booked together. 3 night minimum applies for all Holiday weekends. See our full policies for more information.
---
How do I make a reservation?
---
You can make a reservation 2 different ways: Online: Click "BOOK ONLINE" on the menu at the top of our website. You will be directed to our online booking system. You can make a reservation (less than 6 days) on our website. You will be automatically charged a 50% deposit when you book and receive an instant reservation confirmation. Read a full online booking tutorial here. Phone: Call our office at 715-597-2102 and press option 1 for Reservations. We recommend looking at a park map prior to calling for reference. If we do not answer when you call, please leave a voicemail including your requested dates, sites preferences, and your call back phone number. If you do not leave a voicemail, then you will not receive a call back.
---
I have a large camper- Do I need a certain site?
---
At Stoney Creek RV Resort, our RV sites are big rig friendly! Our regular back in RV sites range from 50 to 65 feet in length. Our pull through sites are 65-80 feet in length. Our roads are all blacktop and wide enough for large campers. Our full hook up section has trees but nothing close to your parking area to ensure room for all your slideouts. Want to look at a specific site? Go to our online booking system, click the "site map" tab, click on individual sites to see a picture of that exact site! Feel free to call our office regarding questions about indiviual sites and sizes.
---
When is Check-In & Check-Out?
---
Campsites: Check-in time for Campsites is after 3pm and Check-out time is 2pm.
Cabins: Check-in time for Cabins is after 3pm and Check-out time is 11am. Campers may arrive between 3pm and when the office closes. If you anticipate a late check-in, please contact the office before it closes.
---
What is your reservation deposit policy?
---
Reservation Deposit: 50% deposit is required at time of reservation All reservations must be paid in full at least 14 days prior to arrival. Credit cards will be automatically processed at the 14-day mark, if not paid prior.
---
What is your cancellation policy?
---
If cancellations are received more than 14 days prior to your arrival, you may receive a refund minus a $25 bookkeeping fee or a return camp certificate for the full amount. If cancellations are received less than 14 days prior to your arrival, there is no refund unless the site is re-booked. If the site is re-booked, then a return camp certificate for the full amount is issued.
---
Do you have free wi-fi?
---
We do have wireless hot spots located at our main office and Moose Lodge for our guests to access the internet. WiFi can be accessed by using the password provided in your check-in packet. You may OR may not be able to access the internet directly from your campsite. Because we do not have a charge for this service, we do not provide any technical support. *Weather, or other circumstances beyond our control, may cause internet to be inaccessible for an unknown period of time.
---
What is included in your rates?
---
The camping rates listed for a site includes up to 2 adults and 4 children. Every additional person including day visitors and overnight guests has an additional charge associated. The breakdown of rates is listed in our policies page.
Included Amenities: NEW IN 2022- Swimming Pond with Inflatables & Beach
(included during beach season- Mid-May to Mid-September pending weather) NEW IN 2022- Jumping Pillow (prior to 2022, jumping pillow was an additional day charge. It is now included for registered campers) NEW IN 2022- Train Rides (as scheduled- see activity schedule upon arrival) Regular Pool (ADA Chairlift Available) & Kiddie Pool
(included during pool season- Friday of Memorial Day Weekend to Monday after Labor Day Weekend) Playground Basketball & Volleyball Horseshoe & Bean Bags Skate park Gagaball Daily scheduled activities (see activity schedule upon arrival) *Please note that you must be wearing a Resort Band to be on Stoney Creek property and have access to these amenities. Read more about Resort Bands here. We do sell an optional wristband for our guests of all ages. NEW Amenities for 2022: Our 2022 wristband will now include unlimited access to our 18 hole Mini Golf and Laser Tag. Learn more about VIC Wristbands here
---
Do you have golf carts to rent?
---
Yes we do! We have a limited number so we strongly suggest you reserve one when you make your camping reservation. Golf cart rentals follow the same payment and cancellation policy as sites. You pay a 50% deposit when booking and must be paid in full 14 days prior to your stay. You must reserve a golf cart by phone: 715-597-2102. Read about our golf carts, rates, and rules here.
---
Can we bring our own golf cart or ATV?
---
Golf Carts: Campers are permitted to bring in their own ELECTRIC golf cart. No gas golf carts are permitted. You must register your golf cart in the office upon arrival. ​Bring your insurance information for your golf cart to the main office upon arrival or pre-register your golf cart here and upload your golf cart insurance information.Register and pay the $20 registration fee (covers the entire season). You will also have to sign the rules agreement and receive a golf cart wristband and registration sticker. Every driver must bring their driver's license to the main office to be registered before they can drive on Stoney Creek property (18 years or older for all drivers, no exceptions). We have the right to refuse/revoke golf cart privileges to all campers. You must follow all the rules on our golf cart contract. ATVs: Campers are allowed to bring their ATV/UTVs to their campsite. You can drive your ATV from your campsite to the ATV trails and back. However, they cannot be driven around the campground as a mode of transportation. ​If you would like to bring your ATV/UTV, follow these steps: 1. Check the DNR's website for current status/fees for the Buffalo River State Trail (button below). 2. Let the front desk know before or during your arrival that you've brought your ATV(s). 3. Agree to the rules listed below and enjoy your stay! Learn more here.
---
How old do you have to be to rent a site?
---
A person must be 21 years of age to rent a site. All persons staying on the site must be 21 or with a parent or legal guardian.
---
Do you have seasonal sites?
---
Stoney Creek RV Resort has beautiful seasonal sites for campers who enjoy all the amenities and activities we have to offer, from April through October. Our seasonal sites are 55' x 75' full hookup sites with water, electric, and sewer. Each site has a 10 x 30 concrete patio, a fire ring and a picnic table. We do not currently have any openings in our seasonal section. We have a waiting list for those that are interested. Read more about our seasonal section and join our waiting list here.
---
Do you have a laundry facility?
---
Yes, we have a laundry facility at the Main Office. There is not a quarter machine currently available but rolls of quarters can be purchased at the main office.
---
What is your pet policy?
---
RV & Tent campers are welcome to bring their furry friends camping with them. Pets are not allowed in our rental units (cabins and cottages) or on rental unit grounds ($200 cleaning fee and immediate eviction apply). We want to make sure everyone has an enjoyable stay; so please respect the following rules if you bring your pet: Please keep your pet on a leash and quiet at all times. They should not be left unattended. You must clean up after your pet immediately. Dispose of your pet's waste in a garbage/dumpster; do not put it in a fire pit. ($50 clean up fee will be charged if not followed) Pets are not allowed inside our cabins/cottages or on the grounds of cabins/cottages.
$200 cleaning fee and immediate eviction apply. Pets are not allowed in any building, rental unit, pool area, swimming pond, beach, playground, mini golf, or jumping pillow. Due to our insurance restrictions: Pitbulls, Dobermans, and Rottweilers are not permitted in the park. Service animals are welcome
---
Where can I park my vehicle(s)?
---
All vehicles must be parked on their designated sites on the gravel-no parking in the grass. If there is not room on the gravel at your site for your vehicle(s), please park at one of the extra parking lot areas by the office or lodge. All vehicles must display a Stoney Creek parking pass. Any vehicle found without one is subject to be towed at the vehicle owner's expense. Do not park any vehicle in empty sites or along roadways. You will be asked to remove vehicle from these areas. Any damage done to property by vehicle or towing of RV will be charged to the account on file.
---
What time is quiet hours?
---
Quiet hours are from 11pm to 7am. No outdoor radios, tv or speakers allowed. Noise such as talking or vehicles should not be heard by your neighbors during these hours. Curfew is 10pm, all children (under 18) are required to be back at their site by 10pm. Golf carts are not permitted to be driven after 11pm.
---
Where do we put our garbage at check-out?
---
We have 2 dumpster areas in our park. They are located in the green fenced in area by the jumping pillow and down the hill from the playground. All trash must be disposed of in our dumpsters. Household garbage only. Please be considerate of the environment and use our recycling bins for recyclable material. Recycling bins located next to dumpsters. Campsites should always be left as you found them. Unkept sites are subject to cleaning and trash disposal fees.
---
Can we bring in Firewood?
---
We do not allow scrap wood, pallets, or building wood to be burned in our firepits. The Wisconsin DNR has restrictions on firewood transportation within the state. Please see the WI DNR website for full details on firewood transportation-click here. There is firewood available for purchase at the main office.
---
What's the difference between a cabin and cottage?
---
We have 7 one bedroom cabins, 1 two bedroom cabin, 1 one bedroom cottage and 1 two bedroom cottage. These beautiful log cabins & cottages are suitable for all types of families ranging in capacity from 5 to 8 people. The main difference between the two categories is size and bathroom facilities. Our cabins are larger than the cottages and have a bathroom. The cottages do not have bathrooms but are only a short walk from our large, clean bathroom and shower facilities. See pictures, rates and more information here.
---
Where do I find pictures of the park and sites?
---
Here is our park map. Here is a photo album of our sites. You can also see a photo of each site when you book online and click "site map". Enter your camping dates and once the map refreshes it will show available sites in green. Click the site you are interested in and it will open a description with photo(s).
---
Can I purchase a gift certificate?
---
Yes! Our gift certificates are available online and you will receive an instant emailed certificate. Click "Book Online" at the top of our website menu. Click "Gift Certificate" on the menu bar. Select the amount desired and fill out your information. Gift Certificates can be used for reservations, store, and grill purchases.
---
Is there food and groceries available for sale at the resort?
---
Yes! We have an on-site snack bar, TJ Grill, located inside Moose Lodge (by the pool). TJ Grill generally opens on weekends starting in mid-May and opens on weekdays starting in mid-June through Labor Day weekend. Our menu usually includes all sorts of goodies like homemade pizza, chicken strips, french fries, cheese curds, fruit smoothies, soft-serve ice cream and more! Don't forget to pre-order our Saturday morning donuts at the main office on Friday. Check your activity schedule upon arrival for TJ Grill hours. Groceries- Our office also holds our gift shop. We have basic groceries, candy, drinks, some RV supplies, clothings and gifts for everyone in the family. There are also 2 grocery stores located in Osseo.
---
What type of hookups are on RV sites?
---
We have 3 classes of RV sites at Stoney Creek: premium full hook-up pull-through, full hook-up back-in, and water/electric back in. Premium Pull-Thu: Our Premium Pull Thru Sites are BIG RIG FRIENDLY! These RV sites are approximately 55' x 75'. They include hookups for water, electric (50/30/20 amp), two sewer hook ups. Full Hook-Up Back-In: Our full hook up sites are large, spacious sites!These RV sites have a gravel pad approximately 55' in length. They include hookups for water, electric (50/30/20 amp), and sewer. Water/Electric Back-In: Our water/electric RV sites are in a well shaded area of the park. Each site has a large gravel pad ranging from 45' to 55' in length. They include hookups for water, electric (50/30/20 amp). Please note that we do not have a pump truck but we do have a dump station located at our exit. All of these sites also have a 10 x 20 concrete patio, picnic table, fire ring and cable hook-up. Please note the cable hookup is available from April 15-October 15. We do not charge extra for this amenitiy and as it is provided by a 3rd party, we do not guarentee its service. A list of cable channels is available at check-in by request and also listed under park info on campersAPP. Learn more about campersAPP here.
---
When do you close for the season?
---
Our full season at Stoney Creek is April 1st to November 1st. Camping is open anytime between those dates. The water is usually turned on for the year April 15th and turned off for the season October 15th- weather permitting. Before and after the water is turned on/off, our RV sites are open for dry camping. Dry camping means that the water is off but the sites still have electric. Our office also has a hose for filling your water tank available to our campers. Our bathrooms at the office are open from April 1 to November 1 and have both bathrooms and showers. In the fall, dry camping is available until November 1st or until the snow flies. If you are interested in camping after November 1st and we have not received substantial amounts of snow yet, please call our office to see if we are open. We do not plow in the winter, therefore cannot accept reservations once it starts to snow.
---
What activities are available during our stay?
---
We have tons of fun planned throughout our season at Stoney Creek! We have themed weekends in our office season (mid-April to weekend before Memorial Day and after Labor Day until mid-October). We have full themed WEEKS from Memorial Day to Labor Day! That means activities all week long. We have a variety of activities that depend on the theme. Some of our themed weeks/weekends include 70s, 80s, Wild West, Christmas in July, Chocolate, Tropical Beach, Prince/Princess, and Halloween. Our activities are fun for the whole family! We always have candy bar BINGO on Saturday mornings (weather permitting). We do tons of scavenger hunts, trivia games, costume contests, relay races, and much more. Take a look at our 2022 themed weeks/weekends here. This will give you a general idea of the themes and activities. Then when you arrive, you will receive a detailed schedule of activities for your stay.
---
---