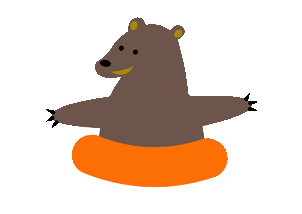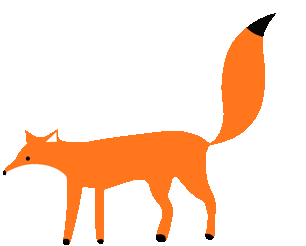 Bathrooms/Showers are open to our campers.

The office/store are open- please see our Facebook for updated hours. All children must be supervised by a parent/guardian in the store/office.

Playground, Horseshoe, Basketball, Volleyball, and Skatepark are open.

Pool opens for the season on Friday, May 28th, 2021.

Jumping Pillow will be open on weekends (weather permitting) starting April 16th, 2021. A wristband is required- see your activity schedule for details.

Mini Golf is open during store hours. Wristband required or $4.50 per round. One group on a hole at a time. Staff will give you more instructions upon arrival. No unsupervised children allowed, must have at least one adult (18+) per group.

Moose Lodge & Arcade will open on weekends starting April 23rd, 2021. Moose lodge will be open for limited hours and will be closed occasionally throughout the day for cleaning.

TJ Grill will open for the season April 23rd (limited hours)- see activity schedule for details.

Visitor Policy: At this time, we have a limited number of visitors we can allow in the park. If you have additional family who would like to visit you during your stay with us, they must be pre-registered with our main office. Call our office at 715-597-2102 with the name(s) of your visitors and their estimated time of arrival. You will have to pre-pay via phone for these guests ($5 per person plus tax, per day.) If you would like your visitors to pay their own fee, first call with their information and then they can call after to make their payment. We will stop allowing/registering visitors once we reach our capacity limitations. Any visitors who drive in the day of will not be allowed to enter the park. Please share all this information with your guests including the COVID-19 policies. Please contact our office with any questions.

Campers should maintain social distancing of 6 feet at all times.

If you are showing any signs of illness (or your family members are), please stay home.

Please wash your hands at regular intervals, for the recommended 20 seconds, and always after touching your face.

Keep yourself and your family up to date on all CDC guidelines.
​
Please keep all these guidelines in mind and do what you believe is best for your family.
We will continue to update this list with information as it becomes available.
​
No one can guarantee that they can prevent the spread of the disease. We are not making any claims that we either can or will prevent all possibility of infections. But we promise that we will be taking steps above what is currently required by the health department once those service areas open for the season. If you've been with us before, you know we keep our pool, shower rooms, bathrooms and public areas clean and clear. That same diligence will be used to fight this virus. We will place your health and safety above all other considerations. We're optimistic that the many minds working on the coronavirus will get us past the pandemic as quickly as possible.
​
Like you, we are experiencing the impact COVID-19 is having on the world and understand that you may need to change your travel plans. Let us first encourage you to change your date, if at all possible. As a family-owned campground, we would love to keep your business and have the opportunity to serve you later this season or next season. We are happy to make date adjustments at no charge if arranged at least 14 days prior to your arrival. Contact our front desk for more information.
Our normal cancellation policy is in effect for all reservations.
If you have any questions, please feel free to contact us at any time.
Office Phone Line: 715-597-2102
Office Email: