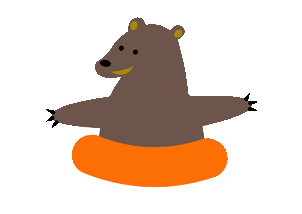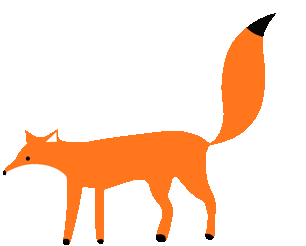 We know that many of you have children home from school right now and they may be saying the dreaded
"B" word… BORED! So, Stoney Creek would like to offer you a couple activities for you to share with your family & children. We will be sharing some free games, crafts and activities you can do at home with your family. We will share a new idea everyday on our Facebook page.
We hope your family is staying safe, healthy, and entertained over these next couple weeks.
Write each clue on a small piece of paper (or use our printable version by clicking the button below).
Give your kid(s) the first clue which will lead them to the kitchen or dining room table. Then leave clue #2 at that location. When they get to the end you could give them a small prize or just a congratulations of a job well done!
Click the link below to open a printable PDF file. Then you can print these fun Stoney Creek coloring sheets for everyone in the family to enjoy! Feel free to share your completed pictures with us on Facebook so Morey the Moose can see your awesome pictures!
Here is an easier word search for young kids and tougher logic puzzle for the older kids/adults. Please keep in mind you will need a little Stoney Creek knowledge for the logic puzzle. For example: what type of site a specific site number is, how close/far certain cities are from Osseo, etc. Answer Keys are in separate PDF. Good luck!
Here are a couple of links to family fun camping related crafts. Click the link to be directed to another website with craft supply lists and instructions. Please note these websites are not affiliated with Stoney Creek RV Resort.
Here are a couple of links to different BINGO cards. Print out your favorite or make your own! Play for prizes or just for fun. Please note these websites are not affiliated with Stoney Creek RV Resort.
Get creative with your family and make your own Mini Golf course! You could make one hole or 18 holes! This could be a team-building exercise or competition between family members. You can use the supplies you already have at home too. Click the arrow below for ideas on DIY holes, clubs, and balls.
Gather the supplies you already have laying around the house then set up some easy, fun games! The link below is a list of Minute to Win it games and prize ideas. Good luck and have fun!
Get your binoculars ready for an outdoor, at home, safari! Click the link below to get instructions on how to make some toilet paper roll binoculars with your kids. Then, you can print out the safari list and head outside! Have fun!
Get your coloring supplies and imagination ready...
it's time to make your own comic book!
Who will be the hero? The Villian?
Click the arrow below to open a printable PDF file.
Alternative Egg Hunt & Prize Ideas
Looking for some Easter egg hunt alternatives? Maybe you can't make it to the store this week to buy eggs or you have the eggs but nothing to put inside... check out the links below. We have egg hunt clues, printable egg coupons, prize ideas, family ticket templates and more! The first button has everything you need for ideas, the printable egg coupon and ticket templates are extras for you to print.