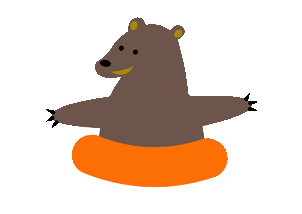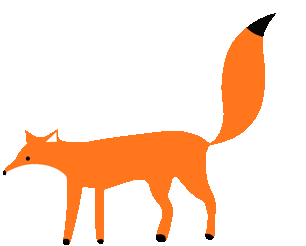 When Can I Book for 2022?
We always open reservations one full season in advanced.
So here are some important dates to remember for booking with us:
​
April 1st, 2021: Group/Extended Stay Reservations Open (5+ sites or 7+ days) NOW OPEN
These reservations can only be booked via phone (715-597-2102-option #1). Group Leader can call and place a block for dates/sites and other party members will have until April 15th to call and make their reservation and pay their 50% deposit.
​
April 20th, 2021: All 2022 Reservations (2 night minimum) open online- NOW OPEN
50% deposit required at booking.
​
2022 Regular Season Rates
May 27th- September 5th, 2022
2022 Off Season Rates
April 15th-May 26th & September 6th-October 16th, 2022
The camping rates listed above are the base rate for a site. This rate includes up to 2 adults and 4 children. Every additional person including day visitors and overnight guests has an additional charge associated. The breakdown of rates is listed in our policies below.

Included Amenities:
NEW IN 2022- Swimming Pond with Inflatables & Beach
(included during beach season- Mid-May to Mid-September pending weather)

NEW IN 2022- Jumping Pillow (prior to 2022, jumping pillow was an additional day charge. It is now included for registered campers)

NEW IN 2022- Train Rides (as scheduled- see activity schedule upon arrival)

Regular Pool (ADA Chairlift Available) & Kiddie Pool
(included during pool season- Friday of Memorial Day Weekend to Monday after Labor Day Weekend)

Playground

Basketball & Volleyball

Horseshoe & Bean Bags

Skate park

Gagaball

Daily scheduled activities (see activity schedule upon arrival)
We do sell an optional wristband for our guests of all ages.
NEW Amenities for 2022:

Our 2022 wristband will now include




unlimited access to our 18 hole Mini Golf and Laser Tag
2022 Wristband Prices Coming Soon.
NEW- 2022 What's Included?
Stoney Creek RV Resort Policies
Check out RV/Tent Sites: 2pm
Check out Rental Units: 11am
Early Check-in Fees:
Cabins/Cottages: $25 Fee for Early Check-in's between 1pm and 3pm.
RV's: $25 for Early Check-in's before Noon.
Early Check-in's are based on availability at the time. Call our office at 715-597-2102 to check availability for early/late check-in/out

Late Check-out Fees:
Cabins/Cottages: $25 Fee for Late Check-out's after 11am, and no later than 1pm.
RV's: $25 for Late Check-out's after 2pm and no later than 6pm.
Late Check-out's are based on availability at the time. Call our office at 715-597-2102 to check availability for early/late check-in/out

Unauthorized Late Check out:
Sites that do not check out on time will be charged the late check-out fee of $25 plus tax.
There are no refunds or credit for early departures on campsites or rentals.

Rates based on one family (2 adults and up to 4 children under age 18).
$10.00 extra per person for 3 or more adults per site.
$10.00 extra per child for 5 or more per site.

Night Minimums:
Friday & Saturday must always be booked together for all sites.
Two night minimum is required for all rental units.
One night stays are only allowed on RV sites Sunday-Thursday of non-holiday weeks.
Three-night minimum stay on holiday weekends. (Memorial, 4th of July & Labor Day Weekends)- Weekend Rate charged for all holiday days. Holiday Rate applies to May 27th, 28th, 29th, July 1st, 2nd, 3rd, September 2nd, 3rd, 4th 2022.

Each reservation includes 1 camping unit (RV/Tent/Cabin/Cottage). Therefore adding an additional tent or camper to your site requires an additional fee.
If you would like to add a tent to your site, please contact our front desk and provide your site number, size of the tent, and the number of occupants. Additional tents are $40 plus tax per night. This includes an additional 2 adults and up to 4 children.
If you would like to add an additional camper, please contact our front desk and provide the site number, and size of both campers. Management will notify you once the second camper has been approved. Extra campers are $60 plus tax per day. This includes an additional 2 adults and up to 4 children.

Must be at least 21 years or older to make a reservation and stay on property without the accompaniment of an adult.

Tax not included. State and County Tax is 5.5%.

Starting October 1st, 2019, the city of Osseo has implemented a 5% Room Tax to be applied to all rental units. This tax must be paid by the guest.

Discounts & Coupons must be mentioned at the time of reservation. They cannot be applied after the reservation has been made.

Discounts cannot be applied to rental units

No Show Policy: Reservations will be held (with full payment and all payment policies followed) until the end of the day on guest's arrival date. No show/no call reservations will be considered a last minute cancellation and are not eligible for refunds.

Camping is an outdoor experience. Therefore, we do not give credit or refunds for the discomforts of nature.

Rates may be changed without notice
​​
Reservation Deposit: 50% deposit is required at time of reservation

All reservations must be paid in full at least 14 days prior to arrival.
If cancellations are received more than 14 days prior to your arrival, you may receive a refund minus a $25 bookkeeping fee or a return camp certificate for the full amount. If cancellations are received less than 14 days prior to your arrival, there is no refund unless the site is re-booked. If the site is re-booked, then a return camp certificate for the full amount is issued.
Please remember to notify our office of any discounts or coupons you would like to be put toward your reservation when the reservation is made. Discounts, coupons, certificates, and vouchers cannot be applied after the fact. There will be no refunds for any type of coupons/discounts/certificate.
Reservation staff must be alerted of any type of discount or certificate payment before a deposit/payment is made.

No cash value on any coupon/certificate.

Each certificate/coupon may have individual rules regarding it's use.

Most certificates and vouchers cannot be redeemed online. Please call the front desk to book with any type of discount.
Effective January 1st, 2016:
Good Sam Members are eligible for a 10% discount on campsite reservations of 6 days or less.
Cannot be combined with any other discounts/offers/coupons

Must mention discount while making the reservation, cannot be applied after payment is made.

No refunds/Cash Back for Good Sam Discount

Must be a current Good Sam member, membership card must be shown at check-in or discount will be removed.

Only good toward campsite reservations. Cannot be used toward rental units, golf carts or any other purchases.

Cannot be used on reservations of 7 or more days.

Only to be applied to a reservation (one site) of a Good Sam member- cannot be used on multiple sites for the same dates.
Campground Rules & Regulations
All guests on property (campers & visitors) are required to wear a Stoney Creek wristband. Registered campers will be given a wristband at check-in. In order to use our facilities, amenities, and participate in activities, guest must wear their wristband. Individuals without wristbands are not permitted to be on property.

Visitor pass required for everyone. Visitors must stop at the office upon arrival and get a visitor pass- see more information below.

Vehicles- All vehicles must be parked on their designated sites on the gravel-No parking in the grass. If there is not room on the gravel at your site for your vehicle(s), please park at one of the extra parking lot areas by the office or lodge. All vehicles must display a Stoney Creek parking pass. Any vehicle found without one is subject to be towed at the vehicle owner's expense. Do not park any vehicle in empty sites or along roadways. You will be asked to remove vehicle from these areas. Any damage done to property by vehicle or towing of RV will be charged to the account on file.

Sewer elbows are required at all full hook up sites.

Quiet hours are from 11pm to 7am. No outdoor radios, tv or speakers allowed. Noise such as talking or vehicles should not be heard by your neighbors during these hours. Curfew is 10pm, all children (under 18) are required to be back at their site by 10pm. Golf carts are not permitted to be driven after 11pm.

All trash must be disposed of in our dumpsters. Household garbage only. Please be considerate of the environment and use our recycling bins for recyclable material. Recycling bins located next to dumpsters.

Campsites should always be left as you found them. Unkept sites are subject to cleaning and trash disposal fees.

Firewood Policy: We do not allow scrap wood, pallets, or building wood to be burned in our firepits. The Wisconsin DNR has restrictions on firewood transportation within the state. Please see the WI DNR website for full details on firewood transportation-click here. There is firewood available for purchase at the main office. Firepits are not the appropriate place to leave trash, food, animal feces, or other objects. $50 cleaning fee applies for sites with access garbage (including food) left on site or in the firepit.

Living trees, shrubs and plants may not be cut or damaged. Any tree damage, even removing small branches, can leave a tree susceptible to dying from Oak Wilt, Emerald Ash borer, and other tree diseases/insects. Persons found damaging a tree will be responsible for tree treatment (or removal) costs and labor.

Each campsite has 1 picnic table and 1 fire ring. Please do not take a picnic table from another site. Campfires are the responsibility of the guest. Campfires are to be built only in the provided firepit and not left unattended. Under no circumstances may a camper move our firepits or create another one on-site.

Mowing: Please note that Stoney Creek's mowing & landscaping schedule is Monday-Thursday every week. In order to keep Stoney Creek's appearance in excellent condition for all of our campers to enjoy, we mow the entire park at various times on weekdays throughout the entire season regardless of the site's occupancy. If you are camping with us on a weekday, please keep this in mind. All mowing days are subject to change due to inclement weather or holidays.

No fireworks or sparklers allowed.

No smoking in any building or fenced-in areas including but not limited to inside the pool area, the jumping pillow, mini golf, or playground. All cigarette butts must be disposed of properly. Please do not litter.

Please be responsible for your children while camping with us at Stoney Creek RV Resort. Children should not be left unattended on the park's property. All guests that use bikes during their stay should wear a helmet. No bikes are permitted after dark unless they have proper lighting.

No washing of vehicles or campers is permitted without paying an additional fee. Please call or stop into the office prior to washing to purchase a pass.

Grey water cannot be emptied on the ground per state law. It must be disposed of in the campsite sewer or dump station.

The speed Limit is 5mph throughout the entire park.

Please do not walk through other's sites.

Portable Spas/Hot tubs are not permitted in the park.

Any violations of any park rules may result in eviction without a refund.
RV & Tent campers are welcome to bring their furry friends camping with them. Pets are not allowed in our rental units (cabins and cottages) or on rental unit grounds ($200 cleaning fee and immediate eviction apply). We want to make sure everyone has an enjoyable stay; so please respect the following rules if you bring your pet:
Please keep your pet on a leash and quiet at all times.

They should not be left unattended.

You must clean up after your pet immediately. Dispose of your pet's waste in a garbage/dumpster; do not put it in a fire pit.
($50 clean up fee will be charged if not followed)

Pets are not allowed inside our cabins/cottages or on the grounds of cabins/cottages.
$200 cleaning fee and immediate eviction apply.

Pets are not allowed in any building, rental unit, pool area, playground, mini golf, or jumping pillow.

Due to our insurance restrictions: Pitbulls, Dobermans, and Rottweilers are not permitted in the park.

Service animals are welcome.
Visitors & Day Use Guest Policies:
2022 COVID-19 Visitor Policies: At this time, we cannot predict how this virus will affect our 2022 camping season. We will not be allowing outside guests (not affiliated with our campers) to come into the park to use our amenities until further notice. Our campers will be allowed a limited number of additional visitors, as long as they pre-register prior to arrival. We will continue to follow our local health department and the CDC's guidelines as they become available. We will keep our guests updated on any changes to these policies as they occur.
​
If you are camping with us and would like to invite family/friends to visit, please share our guest policies and fees with your guests ahead of time.
​
2022 Visitor Fees & Options
More information Coming Soon.
Our campers are welcome to bring their ATVs and electric golf carts on to our property. If you have one of these types of vehicles, please read the full list of rules regarding each below:
ATVs
We are located near the Buffalo River State Trail so we allow campers to bring their ATV/UTVs to their campsites. You can drive your ATV from your campsite to the ATV trails and back. However, they cannot be driven around the campground as a mode of transportation.

Speed limit in campground is 5 MPH. Must be followed at all times

ATVs should be parked on the gravel of your site, not the grass.

ATV trailers can be parked at our maintenance shop- must arrange with management prior to arrival. No parking trailers in the grass at your site.

All state regulations must be followed- Please see the DNR's website for laws regarding age, safety information/equipment, etc. More information here.
​
Golf Carts
Do you own a golf cart?
​To Register your electric golf cart:
Upon arrival, bring your insurance information for your golf cart to the main office.

Register and pay the $20 registration fee (covers the entire 2022

season)

Sign rules agreement and receive golf cart wristband and registration sticker
​​Once you register your golf cart for the 2022 season, you do not need to register it again during your next visit, but you do need to register your drivers every time. Every driver must bring their driver's license to the main office to be registered before they can drive on Stoney Creek property. We have the right to refuse/revoke golf cart privileges to all campers. You must follow all the rules listed here and on our golf cart contract.
​
Do you want to rent a golf cart?
You must be 21 years+ with a valid drivers license to rent a golf cart

Golf carts are booked just like a camping reservation. You can call our office to book ahead of time.

A 50% deposit is required at time of booking. Full payment is due 14 days prior to arrival.

Our cancellation policy also applies to golf cart rentals

A full list of golf cart rules can be found by clicking here.
Wisconsin statues 895.525 (3) & (4):​
"...A participant in a recreational activity engaged in on premises owned or leased by a person who offers facilities to the general public for participation in recreational activities accepts the risks inherent in the recreational activity of which the ordinary prudent person is or should be aware."
Responsibilities of participants.
(a) A participant in a recreational activity engaged in on premises owned or leased by a person who offers facilities to the general public for participation in recreational activities is responsible to do all of the following:
1. Act within the limits of his or her ability.
2. Heed all warnings regarding participation in the recreational activity.
3. Maintain control of his or her person and the equipment, devices or animals the person is using while participating in the recreational activity.
4. Refrain from acting in any manner that may cause or contribute to the death or injury to himself or herself or to other persons while participating in the recreational activity.
(b) A violation of this subsection constitutes negligence.
VISA, MasterCard, and Discover Gladly Accepted
ALL RATES, TAXES, AND POLICIES SUBJECT TO CHANGE AT ANY TIME.